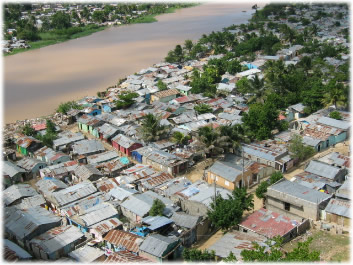 The Foundation for Environmental Security and Sustainability (FESS) is a public policy organization established to advance knowledge and provide effective solutions to key environmental security concerns around the world. FESS conducts extensive field research in combination with data analysis to produce policy-oriented reports and recommendations that address environmental risks to stability. Founded in 1999, FESS receives funding from the United States Agency for International Development, the United Nations Economic Commission for Africa, and other public and private donors and organizations.
FESS's work improves policymaking by:
Developing and applying a systematic framework for assessing environmental security that combines in-depth field research with extensive data analysis in order to evaluate potential or actual threats to stability and security arising from environmental problems.
Actively engaging U.S. government agencies, the international community, academic institutions, civil society organizations, and the private sector in order to promote greater understanding and more effective policies regarding environmental security.
Facilitating expert working groups, interdisciplinary panels, and international conferences in the field of environmental security.
Implementing projects to enhance environmental security and sustainability.
The questions that FESS work addresses include:
How does the concept of environmental security enhance our understanding of the sources and consequences of instability and conflict?
How do environmental problems interact with social, economic, and political factors to affect security?
Which environmental security variables have the most significant impact on stability, effective governance, and sustainable development?
What is the role of environmental governance (local, national, regional, and international) in mitigating or aggravating problems of insecurity and instability?
Who are the key participants and stakeholders in addressing environmental security threats?
What actions should the U.S. government and the international donor community take to help eliminate or mitigate environmental security problems in developing countries?